ONE & TWO DAY CLASSES AT THE NATURE CENTER
These classes target specific families of birds, and include a photography class. All classes at the Nature Center.  Check times and locations for field work. Contact Kathryn Young for details: kathwren4@gmail.com
Saturday & Sunday, Oct 1 and 2: CELERY FIELDS SANDPIPERS AND RAILS -JEANNE DUBI & GLYNNIS THOMAS   Oct 1st class at NC 1:30pm; Oct 2nd, meet at Raymond Road boardwalk at 8am. Cost $20.
Saturday & Sunday Oct 29 and 30: SIESTA KEY BEACH SANDPIPERS & GULLS – CLAIRE HERZOG   Oct 29th Class at Nature Center at 1:30pm.  Sunday,  Oct 30th meet at Siesta Key Beach at 8 am. $20.
Friday/Saturday, Nov 18 and 19: PHOTOGRAPHY – RICK GREENSPUN  Nov. 18 Class at NC at 1:30pm.  Field work Sunday, Nov 19th – location and time to be determined.  Learn photography skills that can be used with any camera. Cost $20.
Saturday, Jan 21: DUCKS & GREBES – BARRY ROSSHEIM   Class meets at the NC at 7:30 am followed by a duck hunt at 9 – 11 a.m. Cost $20.
Sunday, Jan 22: RAPTORS – SUE GUARASCI  Class at NC at 1:30 pm. After class look for raptors in the skies around the NC. Cost $20.
Wednesday and Thursday, April 19 and 20: SPRING WARBLERS- JOHN GINAVEN First class at NC at 1:30pm; Sunday, April 20 field trip, location & time to be determined. Cost $20.  THIS CLASS IS CANCELLED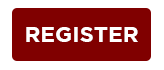 OR Send a check to: Sarasota Audubon Society, 999 Center Rd, Sarasota, FL 34240. Please mark your envelope with the appropriate event.