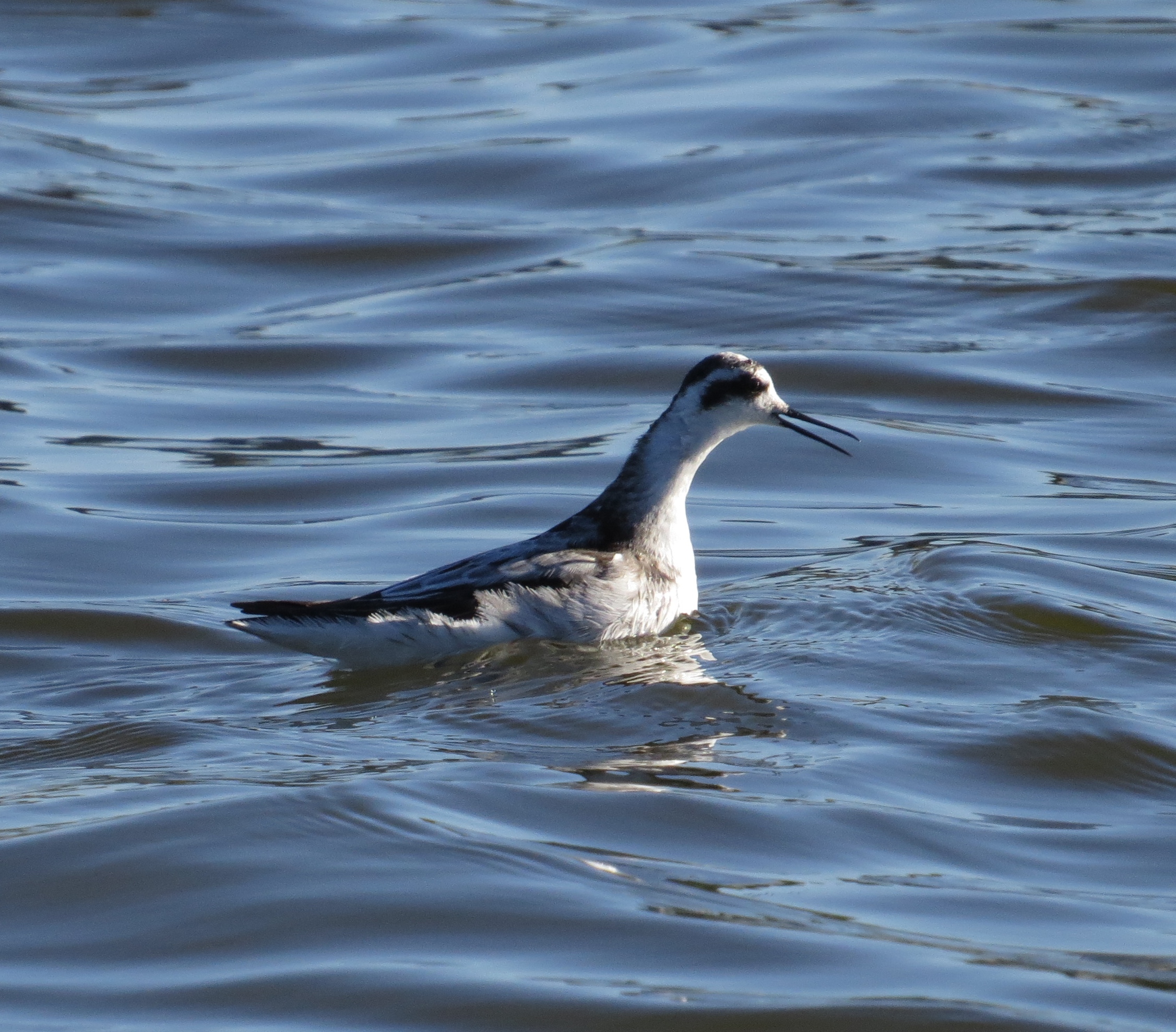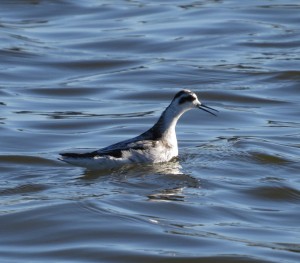 RED-NECKED PHALAROPE
During September there was a lot of activity at the tidal pool at Siesta Key, where rain and strong winds ensured the pool was always full of waders and other shore birds. On September 9th, one of our members, Rick Greenspun, found a Red-necked Phalarope in the pool and immediately posted this rare migrant to the Florida birding scene.  This bird, the smallest of the three phalaropes, stayed till September 22nd giving great views to local birders and visitors alike, and was a much photographed subject.
Remarkably, for such a fragile looking bird, this small, delicate wader spends almost all of the non-breeding season in open ocean waters, wintering in small flocks along lines of floating weeds and debris. It is a very active little bird, constantly picking tiny prey from the water's surface with its needle-like bill, sometimes spinning like a top.  The bird seen at Siesta Key was a beautiful black and white adult in non-breeding plumage.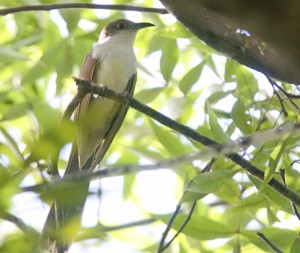 BLACK-BILLED CUCKOO
At Pinecraft park, migrants were evident from the beginning of the month, with one or two good fallouts. An impressive range of warblers and other passerine species were seen throughout the month and on the 9th of September the first Yellow-billed Cuckoo showed up. However this was surpassed on the 22nd when a Black-billed Cuckoo was observed, and photographed, feeding on the tent caterpillars in the park. This was followed by further sightings of this uncommon, solitary and secretive bird through September, and was a life bird for many.
The black-billed Cuckoo is more slender than other cuckoos, with a thinner bill, and is further distinguished by its all dark bill (no hint of yellow), and small, white tail spots. It is adept at hiding and skulking in dense vegetation and in the breeding season is more often heard than seen. The cuckoo's habit of consuming enormous quantities of destructive hairy caterpillars is seen as beneficial to farmers and horticulturists.