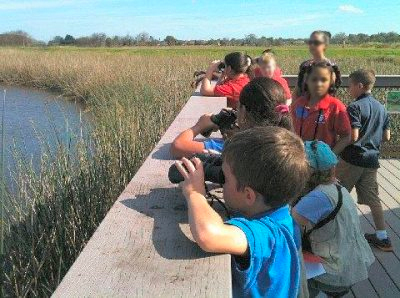 Support the Celery Fields Explorers Program
In January 2013, we launched our Celery Fields Explorers program for Sarasota County schoolchildren. With support from the Gulf Coast Community Foundation which provided matching funds (the program costs $20,000 per year and SAS members provided half) for us to launch the program, we were able to provide education and transportation for more than 1100 schoolchildren who came to the Fields for environmental education. Operated by Around the Bend Nature Tours, the program is standards based and fun too!
Read more about the program here.